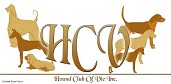 Welcome to the Hound Club of Victoria
Did you go to our Latest Fun Day?
Our photographer has uploaded images here!
And each purchase you make also donates $5 BACK to the Hound Club! Click here > [TERESA GAUDIO PHOTOGRAPHY]
---
The Hound Club of Victoria (HCV) was founded in 1965 by like minded hound enthusiasts. Back in the glory days HCV had a huge membership and held many different types of events to cater for a wide interest base. With new events planned this year, you'd be crazy not to join us 🙂
 For all the recent happenings and late minute changes Follow us on Facebook!

(Image: Whippets Lure Coursing, Photo: Tracey Morris)