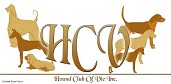 Committee Guidelines
If you are interested in joining the HCV Committee, we generally follow these guidelines;
You must be a financial member of the HCV to be in committee.
Our meetings are at KCC Park, Skye, VIC or nearby, please ensure you are willing to attend OR if live far make yourself available by phone.
You must have Facebook as it is the committee's main form of communication between meetings.
You must be 18 or over.
Also, please familiarize yourself with the [HCV MODEL RULES]
The typical committee is Executive (4) plus twelve (12) regular committee – 16 in total.