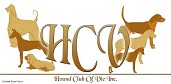 Looking for Sponsorship?
Are you a small breed or Semi-Specialist club looking for sponsorship for a ribbon or trophy at your show?
The Hound Club is now offering help to smaller clubs in the Dog Community.
Feel free to with the subject "Sponsorship Request" and info with what you are after for example;
CLUB NAME: Hound Club
EVENT: Champ Show
CLASS/AWARD: Baby In Group
AMOUNT: $20.00
WHAT DOES THE HOUND CLUB GET?: A spot in the catalogue and promotion through the day
Please give at least 30 days for a request to be processed.