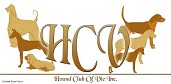 Membership
We are bringing back the days of Lure Racing, Endurance Training and Obedience.
Fees 2017-2018
| Membership Type | Description | If You ARE an ANKC/DogsVic Member | If you're NOT an ANKC/DogsVic Member |
| --- | --- | --- | --- |
| Single | One person, one vote | $15 per year | $25 per year |
| Dual | 2 people who either share a ANKC number or reside at the same address, one vote | $20 per year | $40 per year |
You do not need to hold a Dog's Victoria (or ANKC) membership to join, but you are subject to an extra fee to cover insurance costs.
Membership renewals are due November 31st of every year, If you join us after July 1st, we will include that in your first years membership in order to streamline you with the rest of the renewals.
Download our Application form here:- [CLUB MEMBERSHIP FORM]
If you wish to become a member of DogsVictoria and therefore only need to pay the cheaper fee, please visit their website for more details.
For Membership inquiries, please fill out our contact form 
Please leave a contact number so we can call you.