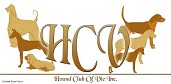 Training Nights
**THURSDAY NIGHTS**
Where: KCC Park, Westernport HWY Skye VIC
Time: 7pm – 8pm
Dates: See our Facebook post here
Arrive Early! Registration for First Timers 6:30pm.
Classes Available –  Show training, Obedience, Rally Obedience
Bring your: Dog's Vic member Card, Vaccination Certificate, treats and suitable lead and Collar.
**If you are not a member of Dogs Vic, you MUST become a member of Hound Club Victoria**
Cost:
Hound Club of Victoria members $5.00 per person per training night
Dog's Victoria members $10.00 per person per training night 
Hound Club Membership – Please Click here for more details
Complimentary Tea & Coffee supplied to the humans.
Please contact our Training Coordinator: Sharon Sempel on  for further information.