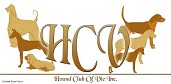 ANKC Lure Coursing
Our ANKC events are advertised on Our Website, Facebook, EasyDogEntries & Dogzonline.
Next Event: TBD
QC (Sighthounds) has a reduced fee – if there is no experienced hound that can assist you with your QC, we will refund the fee less the DV Levy.
Entries are capped, if cap is reached, entries will be returned.
The lure machine & driver is being supplied by the ASTCV Inc.
---
Lure Coursing Sponsorship List
Please consider sponsoring ribbons at our next ANKC Lure Coursing Event! Your name will be printed on the ribbons and you will be cited in our catalogue & a link on the website (if applicable)
CLASSES
SIGHTHOUNDS
Overall Highest Score 1st – $30.00 –
Overall Highest Score 2nd – $20.00 –
Overall Highest Score 3rd – $20.00 –
OTHER BREEDS (CAT)
Overall Highest Score 1st – $30.00 –
Overall Highest Score 2nd – $20.00 –
Overall Highest Score 3rd – $20.00 –
MISC AWARDS
Highest Score HCV Member – $20.00 –
Judges Encouragement – $20.00 –
BEST OF BREEDS $15 each
If you are interested in Sponsoring a BOB we must know by the 30th June 2018 – these will not have names on the sashes, only mentions on the catalogue.
---
BANK DETAILS
Bendigo Bank – Hound Club of Vic Inc
BSB: 633 000
Acc: 152917514
Leave your Surname as reference
PAYPAL PAYMENTS
Sent payments to; houndclubvic@gmail.com – please leave your surname as reference
---
Note:
HCV ANKC events are capped at 70 dogs (plus committee) – this is to ensure the dogs are all able to get their second run/s by the end of the day.
We will announce on our platforms prior to when entries will OPEN and when they have reached cap/closed.
This announcements will be mailed to members and put on our Facebook page.
Online entries are our main platform, however, in regards to paper entries, phone the Trail Secretary as soon as the trial opens, give them the details & post them asap.
We also allow substitutions up to one week before the event. No exceptions, please call the Trail secretary if you wish to make a substitution.
---
What is Lure Coursing?
The purpose of Lure Coursing events is to preserve and develop the coursing skills inherent
in hounds, specifically Sighthounds, and to demonstrate their ability to perform the function for
which they were originally bred. Lure Coursing is an artificial simulation of the way a hare
might run in the open field, with the course pattern being irregular and varied with every meet.
The lure is strips of plastic bags tied to a nylon cord which is pulled around on pulleys by a
battery operated motor. A normal course is between 650 metres to 800 or 900 metres long;
however course lengths can vary dependent on field conditions on the day.
The objective is to test a dog's ability to course without showing signs of undue stress or lack
of fitness. Coursing places a considerable amount of load on many aspects on a dog's
physical structure and temperament characteristics. The sport is a test as to the physical
capabilities of the dog. (ANKC Rules)
Who Can LC?
Everyone,so long as your a member of the ANKC affiliate of your state i.e DogsVictoria and that your dog is registered (including associate register)
Registered Sighthounds (plus Rhodesian Ridgeback's & Basenji's) are in the Sighthounds stakes and all other breeds (including associate Sighthounds) are is the CA (Coursing Ability) Stakes.
How old can your dog start coursing?
12 months for the Junior Coursing (this is like a qualifying class every dog needs 2 passes to progress)
18 months to compete in Singles & Open Stakes
Rules & Title Progression
The ANKC LC rules have an appendix at the end which highlights the progression for Titles in LC.
****[CLICK HERE FOR THE RULES]****
(Image/s: Tracey Morris)